The nightlife of Las Vegas is famous in the world. The Sin City of Las Vegas is also popular as 'The City That Never Sleeps'. The casinos, the pubs, and all the glitzy party venues are a sure attraction here. But, the city has a lot more to offer in terms of natural attractions. One such tourist attraction is the Red Rock Canyon. Located at a distance of just about 15 miles from Las Vegas, it is a national park bathed in red. This National Conservation Area offers scenic natural beauty to nature and wildlife lovers.
Red Rock Canyon National Park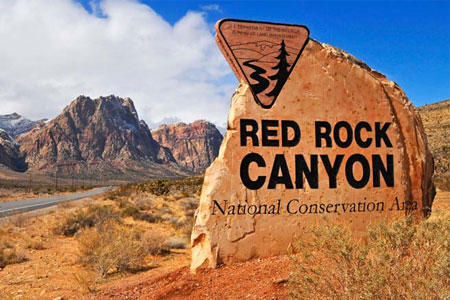 This stunning natural beauty attracts more than 2 million visitors each year. Here, you can find about 200 different wild animals and birds like bighorn, golden eagles, red-tailed hawk, etc. It also has numerous trekking trails. Here, you can enjoy rock climbing, mountain biking, and much more. You can also find several limestone and sandstone formations. Some of these formations have rock faces embedding dinosaur fossils. It has something to offer to everyone, be it adventure sports or just some quiet time in the lap of nature.
All these attractions make Red Rock Canyon a perfect spot for outings with friends and family. So, you can plan here a day tour or weekend getaway, or even more. The trip to this place is for 4 hours and includes a visit to the museum, visitor center, and turtle habitat. Another great attraction is to view the Canyon through a telescope.
We at Strip Key Limo can help you plan a trip to Red Rock Canyon. As a transportation option, you can choose from party buses and limousines in our fleet. As a small yet luxury travel option, you can choose a limousine or go for a Sprinter Van. To accommodate a large gathering, you can go for a luxury party bus or coach bus.
Note: Various programs are conducted here at different times. You can receive details about these programs from the official website of Southern Nevada Conservancy.