Also called Sky Island, Mount Charleston is a town in a valley of the Spring Mountains. It is the highest mountain rising 11,918 feet (3,630 meters) in the Nevada sky, located 40 miles northwest of Las Vegas. Mount Charleston Tour is a perfect way to beat the summer heat.
Mt Charleston
Less than an hour's trip by car, Mt Charleston is a beautiful place for a day outing. People plan this tour usually to escape from the Las Vegas heat. During the trip, the slow transformation of the desert landscape into a mountain vista mesmerizes everyone. Mt Charleston has some fresh air to breathe and is filled with pine, juniper, scrub oak, and manzanita. Along with numerous hiking and biking trails, breathtaking waterfalls, and desert wildlife, one can enjoy skiing and sledding during winter. You will fall in love with some spectacular natural landscapes of this beautiful place.
Mount Charleston Tour from Las Vegas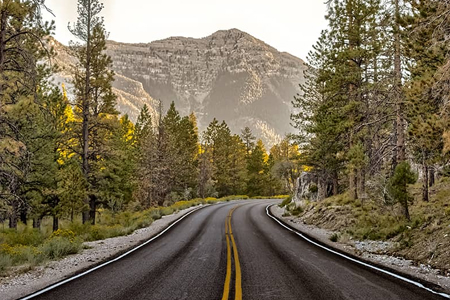 Mount Charleston Tour is a unique Las Vegas getaway to stray away from the typical Las Vegas Strip scene. It is a 4-hour private tour having just one stop (for an hour) at the Mount Charleston Lodge. This halt allows you to stretch your legs, walk the grounds and click photos. There are several stunning landscapes between the Mojave Desert and Spring Mountain Range.
Offered by Strip Key Limo, Mount Charleston Tour from Las Vegas is a perfect escape from the Las Vegas Strip scene. The trip will begin with your pickup from home/hotel in Las Vegas. You will be traveling in a luxury party bus. The bus will have several onboard amenities like plush leather seats, an LED screen, a high-bass music system, a mini-bar, disco lights, and a restroom. The tinted windows of the vehicle give you a private environment to party. Feel free to drink as much without worrying about driving back home/hotel. The chauffeur shall take care of everything. If you wish to book a party bus in Las Vegas, call +1 (888) 539-0084 (Toll-Free).